Mockup to HTML/CSS
You have the design of your website with all the visual aspects of your brand and you need it translated into a custom made HTML/CSS website – that's a service I can provide to you.
I can write a handcrafted HTML/CSS code to transform the visual representation into a fully functional website. It will be pixel-perfect and responsive across all smart devices and structured to be optimally understandable for SEO.
The framework I use is usually Bootstrap as well as Sass for CSS reusable modules. Bootstrap enables building a consistent framework that supports the majority of browsers and is customizable and lightweight. It offers good documentation and community support. With Sass, I can write a clean, easy CSS that is powerful, elegant and efficient.
In my long list of finished projects, I have worked on creating custom templates for clients who wanted a very fast and optimised code and delivered a pixel-perfect website that exceeded their expectations.
Mockup to HTML/CSS Gains
Unique handcrafted HTML/CSS code
Pixel perfect code
Responsive on all devices
Lead generating website
High converting website
SEO optimised code
Mockup to HTML/CSS Gains
It is always challenging to translate a mockup into a HTML/CSS website given the desires and needs of clients. But, writing a unique code for my clients means an opportunity for them to explore the creative voice of their brands and the feedback from granting them that satisfaction is the reason I keep on giving my personal best.
On the projects I have worked on I did different kinds of conversions of ready designs into HTML/CSS with a clean code, W3C Standards and SEO Friendly structures, fully optimised to work great across all platforms and provide the ultimate user experience.
With this service, I am able to create lead generating and high converting landing pages that are written with an SEO friendly code, well-structured and well-documented.
If you need any consulting services in the field of mockup conversions, transformations, writing clean codes and creating pixel perfect websites in HTML/CSS, get in touch with me to discuss your doubts and offer solutions.
Let's build the website your brand deserves
Let's Talk
I am beyond satisfied by the work done on the website. All of the on-page SEO aspects were covered and implemented with new, up-to-date strategies and techniques. I was also provided with a lot of excellent advice for SEO off-page, for example, how to continue working on the popularity of the website that Google will recognize and validate.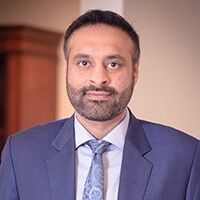 Milan helped us to produce HTML5/CSS3 pages out of Photoshop files. Milan did a great job producing the templates. He delivered the HTML5/CSS3 pages within the timeframe we agreed on and he built very clean code, which helped us to finish the project quickly. He also asked the right questions and gave his opinion in regard to design choices, which we appreciate very much. I would highly recommend Milan.
Milan is the guy you can count on. Easy to work with, honest, hard working, detail-oriented, communicative and has a lot of good suggestions. Stick to deadlines. Excellent! Would hire him again anytime.
IBC Digital has been working with Milan Savov more than two years on many projects when we have needed some additional capacity to get projects done on time. Milan has proven to be a reliable and talented coder and very experienced in producing quality responsive Websites. Milan continues to be one of our first choices when we need to find that extra capacity because we know we will be happy with the outcome. Thank you!
Milan has been a great asset to our project. He helped us to setup our WordPress-based website with WooCommerce integration and many customized features and requirements. Despite short timelines and many spontaneous changes along the way, Milan has always been able to meet the deadlines and deliver high-quality work. We really appreciate Milan's experience and efforts and are always pleased to work with him. Milan is easy-going, hard-working and talented. We therefore recommend Milan for your projects without hesitation.