Create endless opportunities with WordPress Websites
WordPress powers 35% of the Internet today and over 60% of the CMS-built sites are built in WordPress. Overall, there are more than 455.000.000 sites that are using WordPress right now.
The simplicity, stability and flexibility of WordPress has made this content management system the top favourite for thousands of users who are building their brands online.
WordPress is the best fit for you if you want a fully functional platform where you can establish your brand in a lot of creative ways, making sure that you will be able to achieve the maximum satisfactory user experience.
With all my experience and expertise that keeps on growing I am able to answer all of your WordPress needs. Also, I can perform maintenance and support and do security check-ups of the system to ensure that your online presence is always optimised to function optimally.
How can I help you with WordPress?
New site with a custom made theme
Rebuild or improve the existing website
E-Commerce site with WooCommerce plugin
Migrate the website to another server
Help with deployment
SEO optimised
Why is WordPress my CMS of choice?
WordPress is stable and easy to use offering endless opportunities for custom and unique designs. It is innovative as it always follows the user trends and supports them with the latest technology with new exciting features that are added regularly.
There are more than 22.000 plugins that can improve the functionality of the website. Some of the plugins I always use in a WordPress website include
WooCommerce for building an ecommerce site
YoastSEO for optimising the site for search engines
ACF for editing screens and custom field data
When it comes to optimisation, WordPress offers excellent and simple ways to organise and edit the content and structure according to the SEO rules while creating pages and blog posts fast.
A large community of users puts its trust in WordPress as it never fails to meet their expectations and, also, WordPress makes it easy to connect to social media accounts and share content on various platforms by using widgets.
With WordPress, I have brought life to my clients' brands online. I managed to convey their brand message to their customers and enabled a superior user experience. For JTF Marketing, for example, I built a custom SEO Responsive Website using technologies like Sass and Gulp and incorporated the Marketo form in the theme along with a module for a chat.
From custom-made websites with design references to building a website from scratch with different plugins and page builders like Elementor, Divi and Bakery I can shape your brand's online appearance.
With my expertise and creativity and your challenges and desires, the sky's the limit!
Let's build the website your brand deserves
Let's talk
Milan is one of the best developers I've had the opportunity to work with in a long time. He's a solution builder, meticulous and has a strong attention to detail. In the world of online pixel perfect is all too important. Working in collaboration with his peers he's been able to support the growth of JTF Marketing's online presence, and importantly services. I look forward to continued collaboration!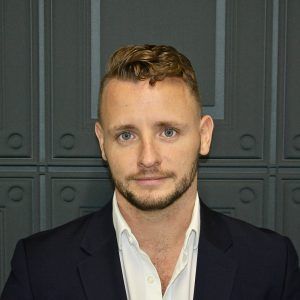 It is an absolute pleasure to work with Milan. He has helped us realize many important website changes. The overall betterment of the user experience has been benificiant for our conversion rate, customer's expenditure and customer satisfaction. He has a great intuitive sense of how to convert a design idea into a reality on the web. Working within his set of skills, I have not seen any other developer work more efficient. I will definitely hire Milan for future projects.
Milan was great! He delivered the site ahead of schedule, it looked awesome, and afterwards he was available to provide tiny tweaks and insight. He never missed a scheduled meeting and was always on time and very reliable. There are so many developers on all these platforms, why I chose Milan is that he writes articles about what he does. I figured if someone does that they at least really love their profession.. I took a gamble, as you never really know what you are going to get.. BUT Milan was great! I will work with him on more development efforts soon!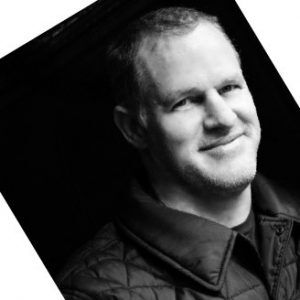 Milan was extremely responsive, and despite the large time difference it didn't interfere at all with our communication and meeting our timeline for launch. He was efficient, skilled and understood my goals from the start. I would highly recommend working with him on your web development projects.