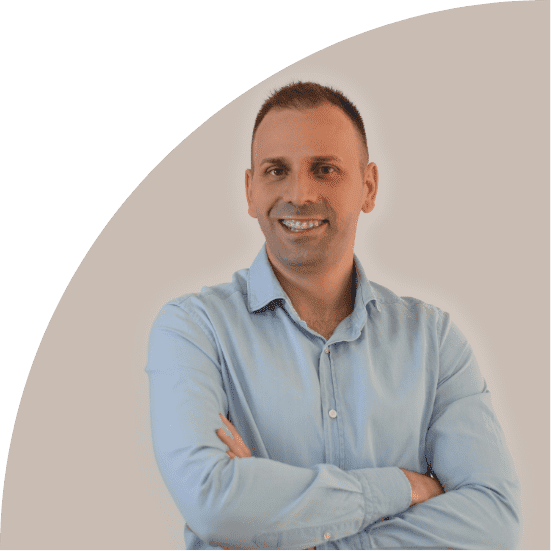 My clients see me as a strategic problem-solver. Thanks to my long experience of over 10 years and 220+ completed projects as a web developer, I can say that I am proud of the praising epithets I receive.
During and after obtaining my Masters Degree in Software engineering I worked on a diversity of projects that helped me become the expert I am today. Each one of these projects was different in terms of challenges and demanded a unique approach to offer a solution.
From startups to ecommerce sites and big companies, my track of projects is quite versatile and abundant. For example, I have worked for Valuer, a startup company from Denmark and helped them create their online existence from scratch. They were the fastest growing startup with a number of 90 employees from all over the world and advanced to become the market leaders in the industry winning awards for their success on the way.
Another notable collaboration is with JTF Marketing, a marketing transformation and automation company from the UK. I started with the creation of a new custom made WordPress site and then continued to be responsible for all further development activities.
My work is also evident on websites for notable universities like Stanford and Tulane. Using my improvements, they have facilitated their students the online experience in studying.
When it comes to small, medium, large companies and ecommerce – I have done it all – I have worked for YouWe, Greenlit, Dreamcore, Rubicon, BuildOnMe, FoxPush, and all of them had their challenges, ups & downs and one last thing in common – a satisfied client with the exact website they wanted.
When it comes to my skills and professionalism, I have developed a wide range of professional responsive websites using HTML5, CSS3 and Javascript, mostly based on Twitter Bootstrap as my primary web development tool, with a focus on performance, SEO optimization, and user experience (UI/UX).
Also, I do a lot of WordPress sites, using WooCommerce for eCommerce solutions, together with ACF (Advanced Custom Fields) and WordPress builders like Elementor, Divi, Bakery etc.
Most of my projects involve taking original client designs and transforming them into responsive templates. If you have Photoshop, Invision, Zeplin or any other design format that you need to be built into a static HTML/CSS/JS website, Bootstrap 3/4, WordPress, or other kinds of theme/template I can provide 100% mobile-friendly pixel-perfect translations to give your site exactly the look you want, clean code applying W3C Standards with SEO friendly structure of the pages and well-documented code.
January 2012 – December 2012
Consultant Expert Trainer of IT-Skills
Employment Service Agency Of the Republic of Macedonia & IPA Project
Teaching basic IT Skills: Microsoft Word/Excel/PowerPoint of young people, long-term unemployed and women;
University chapter
Education
2009 – 2013
MSc in Software Engineering
University "Goce Delcev", Stip, Macedonia – Faculty of Computer science
Thesis: Software System for Collaborative Learning
2006 – 2009
B.Eng. in Programming
University "St. Kliment Ohridski", Bitola, Macedonia – Faculty of IT Technology
Thesis: Web Design – Typography
Events
Conferences / Seminars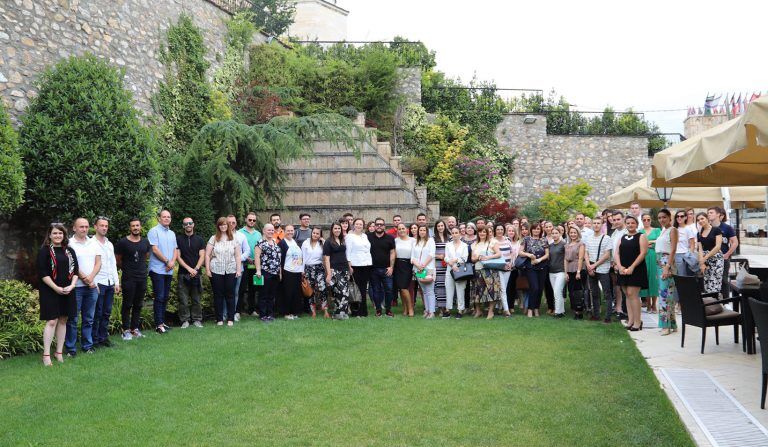 Marketing & PR Masterclass, 2019
Event organised by PWorld and Kosta Petrov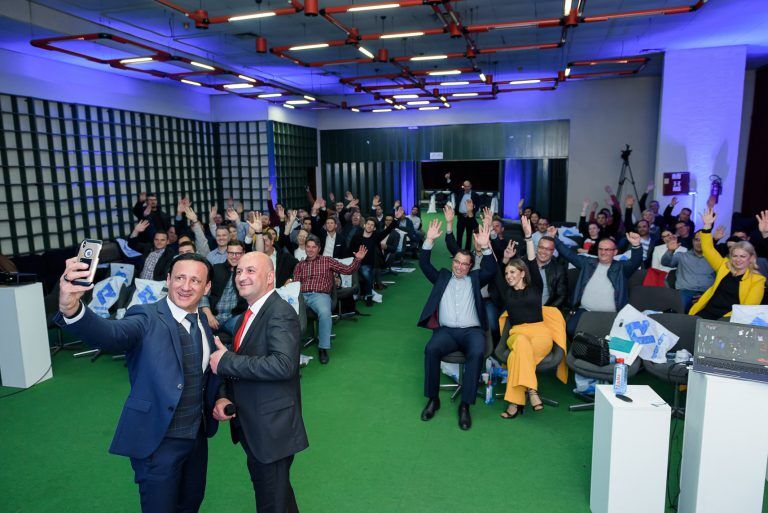 Discover Your Hidden Potential, 2019
Workshop organised by A. Kocovski & S. Mori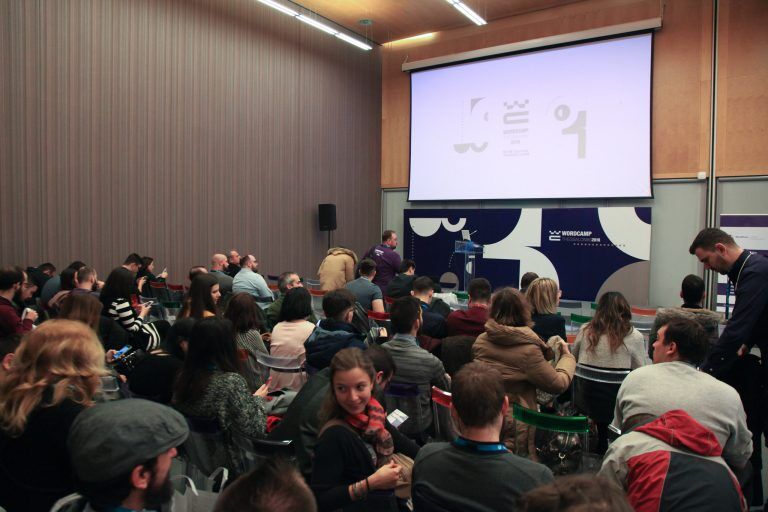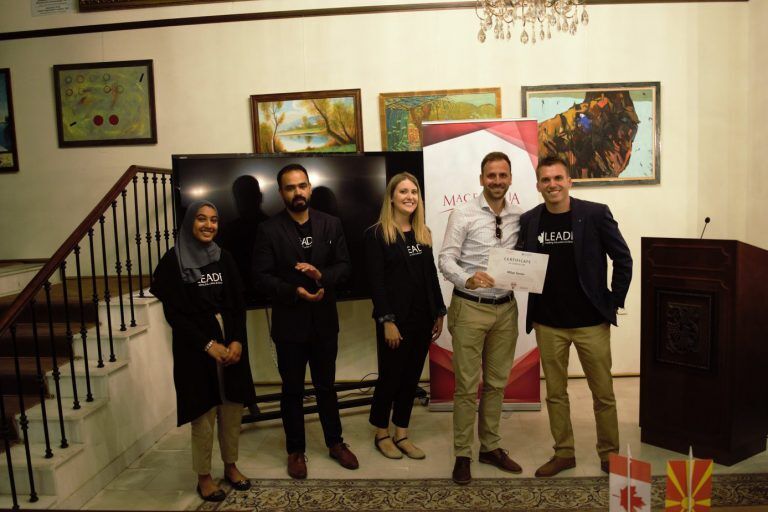 The Leader Project, 2018
MBA Workshop organised by Richard Ivy Business School, Canada
What to expect from me?
See If you and I are a good fit
I am able to consolidate all my knowledge and experience for your benefit, making me the most communicative, transparent, and hardworking professional you have ever met.
The top three benefits to hire me:

You get a website that is modern, engaging and the best digital representation of your brand's message
You get to run a website whose functionality is worth every cent you will invest
You get 10+ experience of expertise on your side, a combination of reliability and transparency with the latest Development and SEO skills
60+
Repeat Clients
Milan is one of the best developers I've had the opportunity to work with in a long time. He's a solution builder, meticulous and has a strong attention to detail. In the world of online pixel perfect is all too important. Working in collaboration with his peers he's been able to support the growth of JTF Marketing's online presence, and importantly services. I look forward to continued collaboration!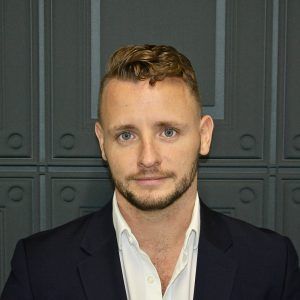 It is an absolute pleasure to work with Milan. He has helped us realize many important website changes. The overall betterment of the user experience has been benificiant for our conversion rate, customer's expenditure and customer satisfaction. He has a great intuitive sense of how to convert a design idea into a reality on the web. Working within his set of skills, I have not seen any other developer work more efficient. I will definitely hire Milan for future projects.
Milan joined Valuer at the very beginning and was a valuable asset to our startup. He worked on various projects and tasks including developing the front-end of the system. He took part in the business development by giving ideas and suggestions for improving all aspects and carrying out concrete plans to the finish line. His flexibility, expertise, and consistency helped us move the platform from the first version into the next phase.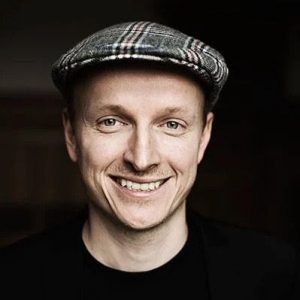 Milan is wonderful to work with. Milan came onboard as one of the first people in Valuer and has helped us build an enterprise grade B2B platform. I highly recommend Milan to any company that is looking for an agile, consistent and creative frontend developer.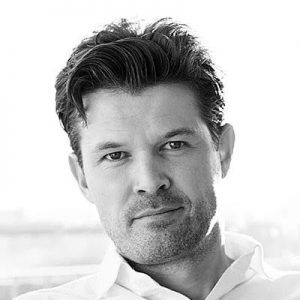 We have been very pleased with working with Milan during the period of 2014. He had always managed to communicate very well and managed to deliver within the preset timeframe! We can recommend Milan to everybody who needs a trusted web integrator.