The Front-end Match to Your Back-end / Designer Half
I have been contacted to work with designers and back-end developers who needed help in design conversion, from different tools like Photoshop, Illustrator, Zeplin, Invision, Figma, etc. In addition, I can prepare a well-documented code with reusable modules which can be easily implemented later in the back-end system regardless of the program that is being used including Laralvel or React.
I have worked on projects like Ranchr, BuildOnMe and Eventsource where my front-end skills brought to life the vision of the designers and back-end developers working on the projects. They had designs for custom dashboards that were quite different from the generic ones found on the net. Working together, we managed to find a suitable solution that worked perfectly for the client.
Another interesting experience is the collaboration with the back-end developer Marco Behler who records online courses about modern Java, JVM & Spring Programming. I built his website to be easily navigational, functional and prompt an excellent user experience.
Reasons why I can match your backend / designer skills:
Excellent communication skills
With me as a collaborator, you have an ally, always transparent and with an array of clear and concise solutions to offer.
Open-mindness
I can see things from your perspective, your client's vision and will offer my suggestions that I deem to be the most beneficial.
Goal-oriented
I am focused on the goal from start to finish. You entrust me with a project – I will tell you how and when it will be delivered.
Confidence
You get a loyal, reliable and confident strategic partner
What I can bring into our collaboration
I understand the necessity of a smooth flow between a freelancer front-end developer and a back-end developer or a designer and strongly believe that a unison of our skills can achieve great creativity. As a web developer, I feel responsible to fill the gap between the design and the development workflow. You will find me to be just the piece of the puzzle that is missing to complete a project successfully.
Helping you, the designer, in your journey to understand how my part of the job works as well as understanding your reality, language and effort you put in the job are what builds a trustworthy relationship between us both.
Helping you, the back-end developer, to bring life to the database and the application to deliver information that works behind the scenes is something I approach with unique technique; so, you can rest assured that the final project will be a complete success for the both of us.
The immediate necessity of your and my skills embrace a new way of thinking that breaches the limits of the cliche one man can do it all. We can show each other the possibilities of our expertise while not letting the limitations of knowledge hold back our skills. Together, we can create a mindset where everyone gets to be involved.
Perfect Match for BackEnd Developers and Designers
Let's Talk
Milan joined Valuer at the very beginning and was a valuable asset to our startup. He worked on various projects and tasks including developing the front-end of the system. He took part in the business development by giving ideas and suggestions for improving all aspects and carrying out concrete plans to the finish line. His flexibility, expertise, and consistency helped us move the platform from the first version into the next phase.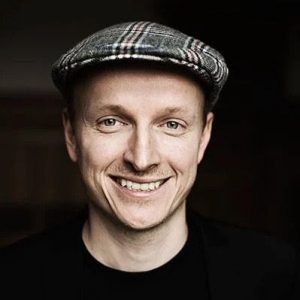 I am beyond satisfied by the work done on the website. All of the on-page SEO aspects were covered and implemented with new, up-to-date strategies and techniques. I was also provided with a lot of excellent advice for SEO off-page, for example, how to continue working on the popularity of the website that Google will recognize and validate.