Dashboard Layout
If your system works slow, you might need a new custom made HTML/CSS Dashboard Layout system tailored to your needs. If you already have a design ready to use, I will build it as a static dashboard.
The Dashboard Layout service is mostly benefited by clients with huge backend systems that don't want to use generic themes. They create their own designs that need to be built from scratch with HTML/CSS so they can achieve speed and optimisation of the backend.
I have been building Dashboard Layouts that efficiently communicate the dense collection of information on a single canvas. I make sure they are consumable and insightful and easily navigational while it focuses the user's attention in the right direction.
Features of the Dashboard Layouts I can build for you
Unique handcrafted HTML/CSS code
Pixel perfect code
Responsive on all devices
Simple, clear and expressive
Consistent view of KPIs
Real-time updates
Features of the Dashboard Layouts I can build for you
My experience in creating clear and consistent frameworks with consistent data helps me deliver personalised and customised dashboards that prompt system functionality.
Your dashboard will provide an instant on-demand access to all of your important metrics. Also, you will be able to get a clear overlook of your business in one glance which will save you time to compile reports. The performance of all of the departments will be shown in an unbiased way which will offer a foundation for future decision making. Plus, they offer the ultimate dynamic experience and the ability to see the results in real time.
While working on the first version of Valuer's website, I helped create the website's dashboard layout that enables the company to easily navigate the matchmaking with startups and investors. Also, with BuildOnMe I managed to create a dashboard that facilitates the process of integrating the user experience and inter-connect workflows between internal users and third parties.
With Tulane University, I got the chance to create a new dashboard that facilitated the way students navigate on the website and use its content to achieve the university's mission which is to support the community life in their city.
Let's build the dashboard for optimal website functionality
Let's Talk
Milan joined Valuer at the very beginning and was a valuable asset to our startup. He worked on various projects and tasks including developing the front-end of the system. He took part in the business development by giving ideas and suggestions for improving all aspects and carrying out concrete plans to the finish line. His flexibility, expertise, and consistency helped us move the platform from the first version into the next phase.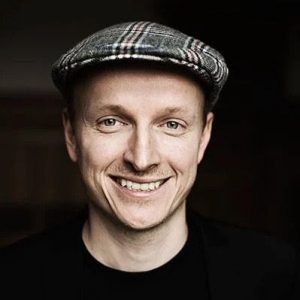 Milan is wonderful to work with. Milan came onboard as one of the first people in Valuer and has helped us build an enterprise grade B2B platform. I highly recommend Milan to any company that is looking for an agile, consistent and creative frontend developer.