Strategic Partner for Web Agencies
I am flexible to adapt in teams of different nature and in various surroundings with different internal systems and task management tools. My communication skills are excellent and collaboration with me is easy, transparent and fruitful.
In the past, I had the opportunity to work with significant web agencies including Rubyfish and IBC Digital from Australia, YouWe from Denmark and others. In my collaboration with Rubyfish I built their WordPress site from scratch and managed to help them with several of their projects including creating a study planner for Monash University and Griffith University. I also did my best on the Lifetimes project – a website for family trees. Other projects managed by Rubyfish include the Metro Trains project and the website for the Natural Trust Heritage Festival.
IBC Digital was a longer professional collaboration, as I worked with them for about 4 years during which I helped them finish several different projects, each one of them differently challenging. These include Clear Pond, Nelson Net, Travellers Choice, BoltSress, City of Perth Parking, Activ and Get the Facts.
YouWe entrusted me to help them in the creation of websites for their clients as well as maintenance and support for the ecommerce projects. Some of these projects include Trendyliving, Vedsted Molle, Nature Baby, Interior Shop, and Coast. We had an amazing communicative relationship using management tools and all the collaboration was a success from start to finish.
Reasons why I am the best web dev collaborator for your Web Agency:
Excellent communication skills
With me as a collaborator, you have an ally, always transparent and with an array of clear and concise solutions to offer.
Open-mindness
I can see things from your perspective, your client's vision and will offer my suggestions that I deem to be the most beneficial.
Goal-oriented
I am focused on the goal from start to finish. You entrust me with a project – I will tell you how and when it will be delivered.
Confidence
You get a loyal, reliable and confident strategic partner
A further look into my expertise
I have worked as a freelance web developer, part of startups, part of tight-knit web agencies and now I am paving my own way in the industry. I revamp websites, develop them into user-friendly versions and my process of work always includes final testing and checks before notifying the client.
Dynamics and interactivity are two features that shape my way of work and my practice has shown excellent results such as high organic traffic, lots of page pageviews, superior user experience that results in more than 35% increase in sales revenue.
What makes me stand out apart from my rich experience in different projects and the knowledge I gained during the years is a set of skills and qualities that ensure I am the right fit for your web agency.
These include extensive functional knowledge and coding experience, advanced knowledge of Search Engine Optimisation, ability to handle strict time constraints and business goals, communicative skills that guarantee clear and prompt mutual understanding and management experience that show my ability to manage and lead a team if my hiring should involve team management.
When it comes to my competencies that are relevant for your projects, I can say that I am very detail-oriented because I understand how one line of code impacts the whole functionality or appearance of the website. Also, I am self-motivated and can stay-on-task until its completion. Furthermore, I am a problem-solving, not only suggestions-giving type of a person. Finally, I enjoy working in a fruitful environment where the eyes are always on the prize.
We have been very pleased with working with Milan during the period of 2014. He had always managed to communicate very well and managed to deliver within the preset timeframe! We can recommend Milan to everybody who needs a trusted web integrator.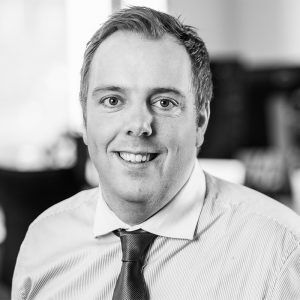 Milan helped us to produce HTML5/CSS3 pages out of Photoshop files. Milan did a great job producing the templates. He delivered the HTML5/CSS3 pages within the timeframe we agreed on and he built very clean code, which helped us to finish the project quickly. He also asked the right questions and gave his opinion in regard to design choices, which we appreciate very much. I would highly recommend Milan.
Milan is the guy you can count on. Easy to work with, honest, hard working, detail-oriented, communicative and has a lot of good suggestions. Stick to deadlines. Excellent! Would hire him again anytime.
Milan has helped us out with a range of different projects over the last few years and I would certainly recommend him as a member of the team for any front-end work. We have worked with many front end developers over the years and Milan's attention to detail and commitment to getting things done right stands him head and shoulders above other developers. His code is very clean, easy to work with and to integrate, he always makes the time to meet deadlines and produces the same high-quality work every time. Its been a pleasure working alongside Milan and he will be an asset to any team.