Email Templates
Email has a median ROI of 122% which is over 4x higher than other marketing forms. How naive and ignorant would be if you don't use the power of email templates to make your business voice coherent and consistent?
Email templates are used by over 86% for business communication and by over 89% marketers as their primary channel for lead generation. This means that having a professionally designed email template will not only be a clue of your business' voice but also will help you drive visits and sales to your website.
What I can do for you is create an email template that will resonate to the voice of your brand and in the process save you time and money for your next marketing campaigns. Also, all the visual notes of your brand including logo, colours and design aesthetic will be brought to life in the email template so that your clients can engage and interact with its content.
I can create a unique personalised experience from the design you already have and brand the template to ensure you build a bulletproof email campaign.

Email Template Benefits:
Unique handcrafted HTML/CSS code
Pixel perfect code
Responsive on all devices
Simple, clear and expressive
Consistent view of KPIs
Real-time updates
My work with email templates
Creativity, knowledge and experience is what my formula of a successful email template consists of. Improve your communication and convey the message of your brand with an email that is a fitting representation of your brand image.
One of my experiences is with Stanford University, where I had the honour to create customisable email templates made with variables to enable further changes and implement them in Mailchimp. I made all of them responsive and compatible across all email clients.
Another notable experience is my work with WiseAlpha, for which I created over 60 email templates compatible across all email clients with overcome challenges that included implications in Outlook and into Sendgrid.
If you want to achieve a consistent corporate voice with a personalised message and with no fear of increasing the margin of error with a formatting and design that engages and interacts with the email receiver, get in touch with me to discuss your email needs.
Let's establish your professional brand voice in emails
Let's Talk
I am beyond satisfied by the work done on the website. All of the on-page SEO aspects were covered and implemented with new, up-to-date strategies and techniques. I was also provided with a lot of excellent advice for SEO off-page, for example, how to continue working on the popularity of the website that Google will recognize and validate.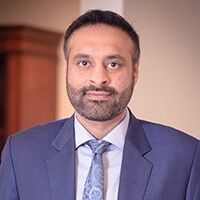 Milan helped us to produce HTML5/CSS3 pages out of Photoshop files. Milan did a great job producing the templates. He delivered the HTML5/CSS3 pages within the timeframe we agreed on and he built very clean code, which helped us to finish the project quickly. He also asked the right questions and gave his opinion in regard to design choices, which we appreciate very much. I would highly recommend Milan.
Milan is the guy you can count on. Easy to work with, honest, hard working, detail-oriented, communicative and has a lot of good suggestions. Stick to deadlines. Excellent! Would hire him again anytime.