Insights into White Label for Web Development, SEO and the Rest of Digital Marketing
In the era of advanced development of the industries in all spheres of the global society, it is very important to put the focus on opening new business opportunities which will support the existing ones and their flow of work. One way of doing this, and at the same time beneficial for both parties, is white labelling. Have you ever heard of the term?
Regardless, if you are the owner or the manager of a company that has more than one sector, you will realise that white labelling is a service you must take advantage of in order to bring more profit and develop your business even more. So, let's introduce you to the whole concept.
What is White Label?
White labelling is providing services for the brand that has hired you to create a product or execute a service but without putting your brand and logo on it. Instead, the brand or the logo requested by the purchaser is used. Basically, white label service providers will do a specific job of the company that hired them and put the company's logo on the end product.
Let's say that you have a marketing company and several interesting ideas that you want to be realised, however, you don't have the talent you need in-house that will be able to creatively develop these ideas and turn them in a finished result. For that purpose, you can hire a white label service provider that will develop these ideas and take the project to the finish line in your name while your brand. All in all, white label can fill the gap you have in your company and do it according to your rules.
White Label in Web Development
When it comes to web development, putting your focus on so many details that must be carefully thought of and turn into reality is not a simple task. You need to have a strong team that will be able to see to the specifics of the project and each member must have a particular role. That is why, very often, web development agencies are in need of an extra workforce that can face the challenges of the task. White label web development agencies provide you with that extra workforce and lead the project from development to completion or deal with anything specific in between. You might find the service the most useful for converting any type of design into HTML/CSS/JavaScript and various WordPress related projects.
If you are looking exactly for such a service you should consider several key skills the white label providers must-have. For example, you must look for a provider that has extensive knowledge of the field and a wide spectrum of professional skills including critical, creative and innovative thinking. In the end, you want to get a result that is customised according to your needs.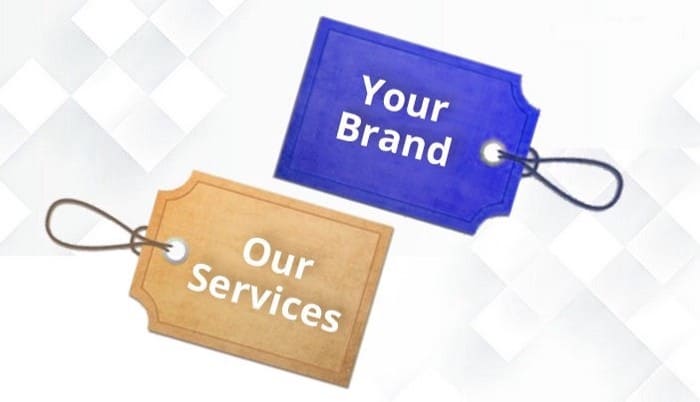 Another thing the white label web developers must do is constantly update their knowledge about the latest web trends and technologies. Staying on top of their understanding of the latest versions main programming languages is essential when it comes to creating sites that are fresh and innovative and keep the user actively engaged. Not keeping up with the trends will let developers make a site that would have worked well in the past but not today.
Also, white label developers should understand how important the mobile web is and use it as one of the priorities while developing the site. It is an undeniable truth that the majority of the Internet users are searching and looking at things on their smartphone Internet, so an outstanding mobile experience is simply a must. Hence, the white label developers should know how to develop equivalent mobile versions of the website because if this lacks, the effectiveness of the site seen on a mobile will be limited and unsatisfying for the users.
White label SEO
This is a whole another world of the white label as a service. A white label SEO Company offers various SEO services to other digital marketing companies. Among these services are SEO delivery, infrastructure and tools while you are dealing with other internal tasks related to sales as well as managing the relationships with customers. To be even more precise, as a white label SEO agency, these services are keyword research, competitors analysis, professional reports, access to several blogs that are to be used as link building platforms, registering clients in business directories, optimization, updating of Googe My Business Pages and many others.
White Label Digital Marketing
Even though SEO makes up the greatest part of the Digital Marketing Services, other services are also important. One of them is content marketing made by consistent, reliable content writers who understand the importance of optimised blog content, landing page copy, guest blog posts and creative article creation.
In addition, sharing and posting on social network platforms, social media profile optimization, ongoing management and paid social advertising are done in a completely effective way guarantying that your brand will be recognised and reached by the target audience on social media.
The Benefits of White Label
When you opt for white label services you save time and effort on research and gathering the technicalities. As white label service providers, we have all of the technical know-how and we use it to get to the final solution where your brand name is applied to. In a way, it is consistent management of your brand with the only relevant logo on it — yours.
Another benefit is that you can reduce the time of developing your own solutions and appear on the market sooner with an already made solution by the white label providers. If you consider the fact that web development is a highly competitive field, cutting the time to get to the market is more than beneficial to you.
Finally, it is much more productive to focus on other important sectors in your company and increase sales. You can do this by having tasks and projects effectively carried out by a white-label service team while you concentrate on the other aspect of the business.
To Sum Up
White label services in web development, SEO and digital marketing can really expand your brand's horizons. Projects you are not comfortable with will be done in an exclusively professional manner and it is your logo that will be on the finished product. Also, the creative ideas by your team can be turned into reality by our team with deep bench skills your team is lacking to carry out the tasks and produce excellent projects.
This article is brought to you by
The Web Developer That Your Brand Needs
Check my work